PV OR 33236
Classification
Scientific name:
Testudines

Batsch, 1788

Author:
Batsch, 1788
Kingdom:
Animalia
Phylum:
Chordata
Class:
Reptilia
Order:
Testudines
Higher classification:
Animalia; Chordata; Tetrapoda; Reptilia; Testudines
Location
Locality:
Bracklesham Bay
State province:
England
Country:
United Kingdom
Continent:
Europe
Higher geography:
Europe; United Kingdom; England; West Sussex
Decimal latitude:
50.756442
Decimal longitude:
-0.869587
Verbatim latitude:
50 45 23.19 N
Verbatim longitude:
000 52 10.51 W
Identification
Type status:
NON-TYPE
Determinations:

| Names | Types | FiledAs |
| --- | --- | --- |
| Testudines Batsch, 1788 | | |

Specimen
Catalogue number:
PV OR 33236
Collection code:
PAL ( Palaeontology)
Sub department:
Vertebrates
Other catalog numbers:
NHMUK:ecatalogue:5009063
Donor name:
Stevens Auction Rooms
Catalogue description:
Upper portion of humerus
Stratigraphy
Earliest eon/lowest eonothem:
Phanerozoic
Latest eon/highest eonothem:
Phanerozoic
Earliest era/lowest erathem:
Cenozoic
Latest era/highest erathem:
Cenozoic
Earliest period/lowest system:
Paleogene
Latest period/highest system:
Paleogene
Earliest epoch/lowest series:
Eocene
Latest epoch/highest series:
Eocene
Earliest age/lowest stage:
Ypresian
Latest age/highest stage:
Lutetian
Group:
Bracklesham Group
Chronostratigraphy:
Paleogene, Eocene, late Ypresian - Lutetian
Lithostratigraphy:
Bracklesham Group
Zoology
Barcode:
012837496
Record
Occurrence ID:
9f80ff9d-b74f-4d5c-be7a-b1f9c0a851a2
Modified:
2023-05-12 13:44:28 (UTC)
Created:
2014-12-12 21:16:14 (UTC)
Location
Images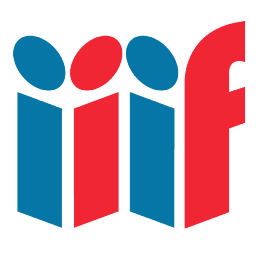 IIIF (International Image Interoperability Framework) provides rich metadata and media viewing options for images allowing (amongst other things) comparison of objects across natural history collections. Visit the IIIF page to learn more.
View Manifest
|
View in Mirador
Cite this as
We track changes to records and therefore you have a choice of citation options:
To cite the most up to date record data use the Latest URL.
Or to cite this specific version of a record's data, ensuring any followers of the link see the same data every time they visit the link, use the Version URL.
External Links

Paleobiology Database
GBIF
Additional Information
| | |
| --- | --- |
| Created | 2014-12-12 21:16:14 (UTC) |
| Last updated | 2023-05-12 13:44:28 (UTC) |
| Format | DWC |
| License | CC0-1.0 |
| Dataset | collection-specimens |
| Dataset ID | 56e711e6-c847-4f99-915a-6894bb5c5dea |
| Resource | Specimens |
| Resource ID | 05ff2255-c38a-40c9-b657-4ccb55ab2feb |